Ask your Question about Dentistry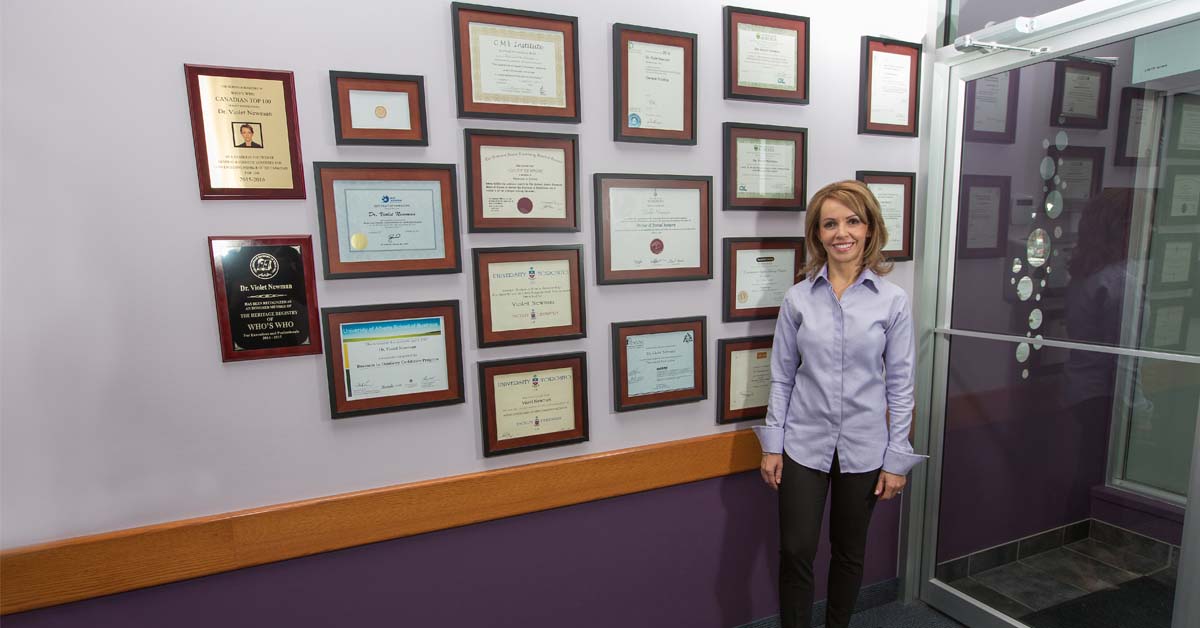 Needless to say, Dr. Newman knows her stuff.
Her hard work and dedication to her customers' satisfaction and comfort are beyond compare. However, none of it would be possible without your support. We are so grateful to have the opportunity to serve this beautiful community.
We love being a part of your lives and want to hear from you! Let us know what we're doing right, and how we can make your experience better. We will always strive to make your dental visits as pleasant as possible.
Sound off in the comments below, write a review, or email us at info@lakeviewdentalcentre.com
Here are some of the latest questions we received from you and our answer.
Q&A TIME!
Do you have a question that you want answered? Send it to us and we would love to post your question and post the answer!
Here is a question asked this week:
Q – When should my child start flossing?
A – Always consult us, but a good rule of thumb is when two teeth touch. This usually happens first with the back teeth. To begin with, you will have to floss their teeth for them, but they will eventually need to learn to do it for themselves. Using a dental flosser may help you and your child get used to flossing. You should continue to supervise flossing until your children are able to do a thorough job on their own. Book an appointment today and we will address any questions or concerns you have!
We were asked:
Q – Should I brush or floss first?
A – We recommend flossing before brushing as during flossing, the plaque and food particles gets spread in the mouth, therefore, brushing after the flossing would leave your whole mouth clean.
Q – Electric or traditional? Mouthwash or tap water? Pre- or post-breakfast brush?
A – There are lots of choices that have to be made on your daily brushing excursion, and you want to make sure you're making the right one!
The Guardian has come to the rescue with a brilliant Everything You Need to Know article about brushing. For one, Electric toothbrushes are 20% more efficient at removing plaque. That's a big deal- and a lot of plaque!
The article answers all of your questions, even a few you might not have known you had.
Check it out here
Regarding toothbrushes we, at Lakeview Dental Centre Calgary, recommend the latest toothbrush from Rotadent and the top of the line models from Sonicare. As you may be familiar with Sonicare toothbrushes that use ultrasonic vibration to remove dental plaque, the Rotadent toothbrush is only sold through dental care professionals and here are some of the most important reasons for its use:
Hollow-Tip
Cleans and polishes large surfaces of the teeth. Ideal solution for absorbing and applying oral medications.
4577 microfibers make your experience more pleasant.
Short-Tip
Polishes surfaces of the teeth and delivers oral medication deep below the gumline and between teeth.
You can wash away the bacteria that hides below the gumline.
Long-Tip
Designed for patients with large spaces between teeth or for patients with orthodontics or prosthetics.
You can reach very easily between your teeth.
Q – What are white fillings?
A – White fillings are made of a tooth-coloured resin material, these fillings are made to match your existing teeth so your smile appears clean and natural. With this resin compound bonding to your teeth, the seal is tighter and the restored tooth can be stronger than ever before.
Please call us today at (403) 242-5900 to discuss how a few small and simple changes can make a drastic difference in your life! You will smile with CONFIDENCE!
Have a question?
Ask us! We're always excited to answer your questions! You can call us at (403) 242-5900 during office hours, or email us at info@lakeviewdentalcentre.com
Too busy to chat? We have prepped and ready answers to all our most frequent asked questions here, take a look now.
You can also complete this form and submit a question to us instantly, and Dr. Violet Newman will answer you as soon as possible. All your information are secure and confidential and we will never share this information with anyone.