2020 Handcrafted Custom Dental Jewelry Collection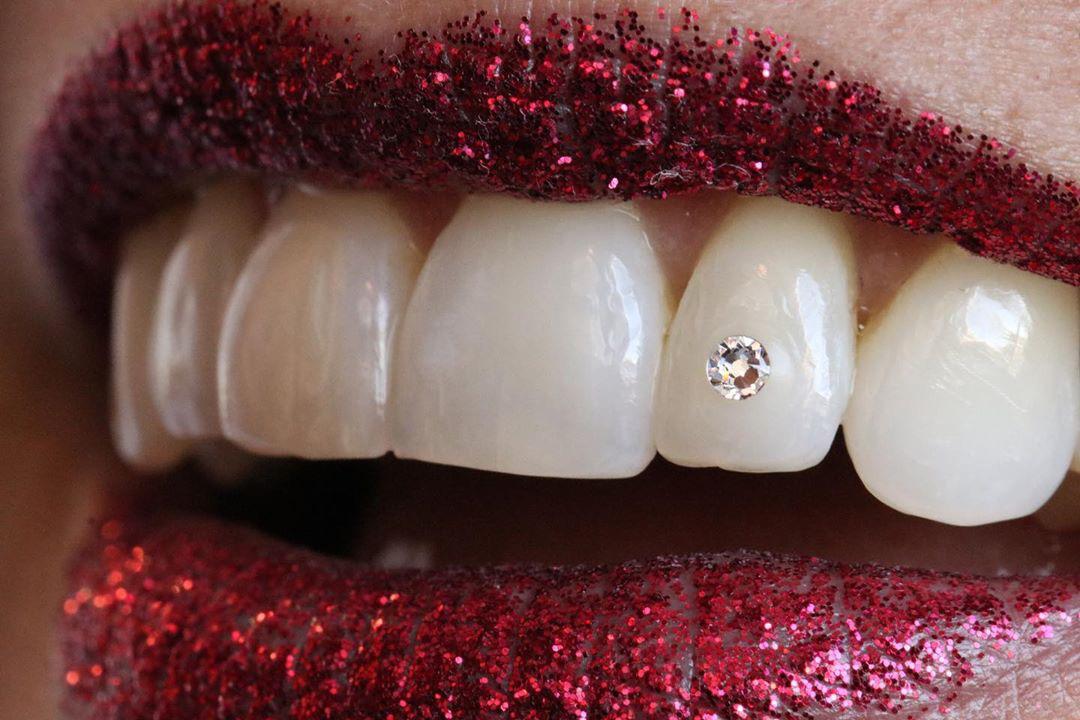 2020 is a number that has a meaning, is unique and will never be again in history. This is why is good to create something unique. and fascinating to remember us about 2020.
We are glad to announce that 2020 is the year of love and mystery. The year for passions and style. The moment when you decide to make a statement without any words.
This year our partners from Bocca Di Moda prepared a special collection of dental jewellery that express the love and passion and mistery of 2020, this unique year we just started.
All the new teeth jewellery can be applied at our office, and we might need 1-2 working days to make sure we have the exact one you want.
If you still have questions about how teeth jewelry are applied, if they damage the tooth or not, how long can you keep it, what are they made of and more, we encourage you to read our article that answers to all your questions.
Now, let's enjoy this beautiful collection of dental jewelry made from 18 K Gold and crystals or diamonds.
"You can live a charmed life by causing others to live a charmed life. That is, be the source of 'charm' — of charming moments and experiences — in the life of another. Be everyone else's Lucky Charm! Make all who you touch today feel 'lucky' that you crossed their path. Do this for a week and watch things change. Do it for a month and you'll be a different person."

Neale Donald Walsch
Georgia Dupuis from Bocca Di Moda was writing on her blog recently " My first smile adornment came from La Luna™ Collection, but with a new jaw-dropping collection recently released, it was time to switch it up.  The 18K rose gold Celtic Knot with the crystal is to die for…you just have to see it. I couldn't resist! To pair with it, I wear the 2.4mm crystal on my upper cuspid tooth! Super cute and fun and they can only be seen when I smile, giving me more of an excuse to smile and show it off more often! What is stopping you from accessorizing your outfits and smile?!  "
Here you can see the 2020 Bocca Di Moda Tooth Jewelry Collection and you can also call at (403)-242-5900 and let us know which one do you like the most and you wish to add it to your beautiful smile!
We also want to let you know that only until March 31, 2020 you can benefit of 20% discount from The Application Fee at Lakeview Dental Centre in SW Calgary! Hurry up and book your appoint to benefit from this special offer and get the application fee for only $99 until March 31, 2020!  
To book you appointment call  (403)-242-5900   or chat with us on Messenger Now Here!