Are your teeth killing you?

The best way to stay healthy is to prevent disease.
Oral systemic health refers to the connection between oral health and overall health. Countless studies have demonstrated a link between poor oral health and systemic diseases such as heart disease, diabetes, stroke, dementia, rheumatoid arthritis, some forms of cancer, risk of adverse pregnancy outcomes, such giving birth to a pre-term or low-birth weight baby.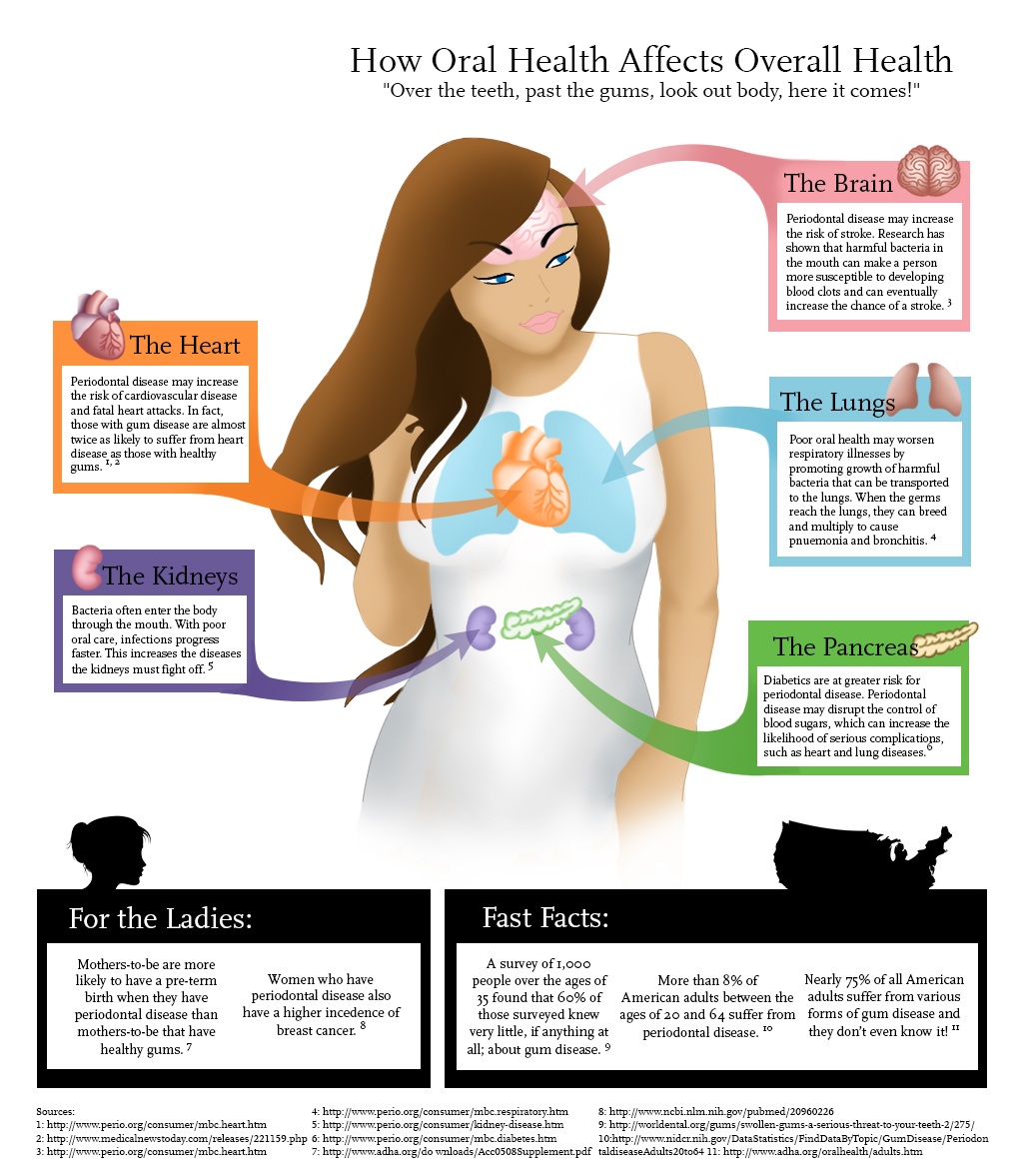 Since heart attacks are the biggest killer in North America and stroke is the biggest cause for disability, preventing these diseases deserves our full attention. Statistics show that today over 50% of Americans over 30 yrs. old have gum disease and it increases to 70% in adults over 65 yrs. old. There are two known links between our oral health and our overall health. The first relates to inflammation from periodontal disease, which increases the risk for vascular disease. The second is the "direct effect of periodontal pathogens on the vasculature," which causes vascular disease and damage. The suspicion of the link results from a study by the American Heart Association published in the journal Circulation, which concluded that there is a causal relationship between periodontal disease and cardiovascular disease.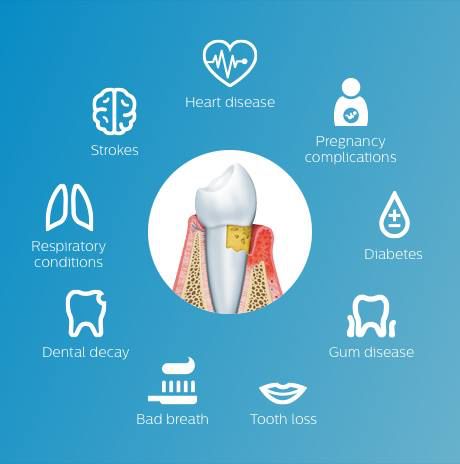 Dentistry has long operated alongside mainstream medicine, considered a stand-alone specialty; however, contemporary medicine is starting to recognize the importance of a more integrated approach. Just as the mouth is not a separate entity from the body, oral health issues cannot be considered localized and unrelated to overall systemic health. In fact, the World Health Organization now recommends that oral disease prevention should be integrated with chronic disease prevention. It's time for dental practices to shift from simply saving teeth to saving lives, and your dentist and hygienist, along with your family physician, are positioned to help you drive that transformation.
If you want more information in regards with the oral-systemic link please join Lakeview Dental Centre along with Lakeview Family Physicians for a 1 hour video presentation followed by Q and A at 7 pm on March 10, 2017 at Lakeview Community Hall.
A Healthy Mouth…A Healthier YOU!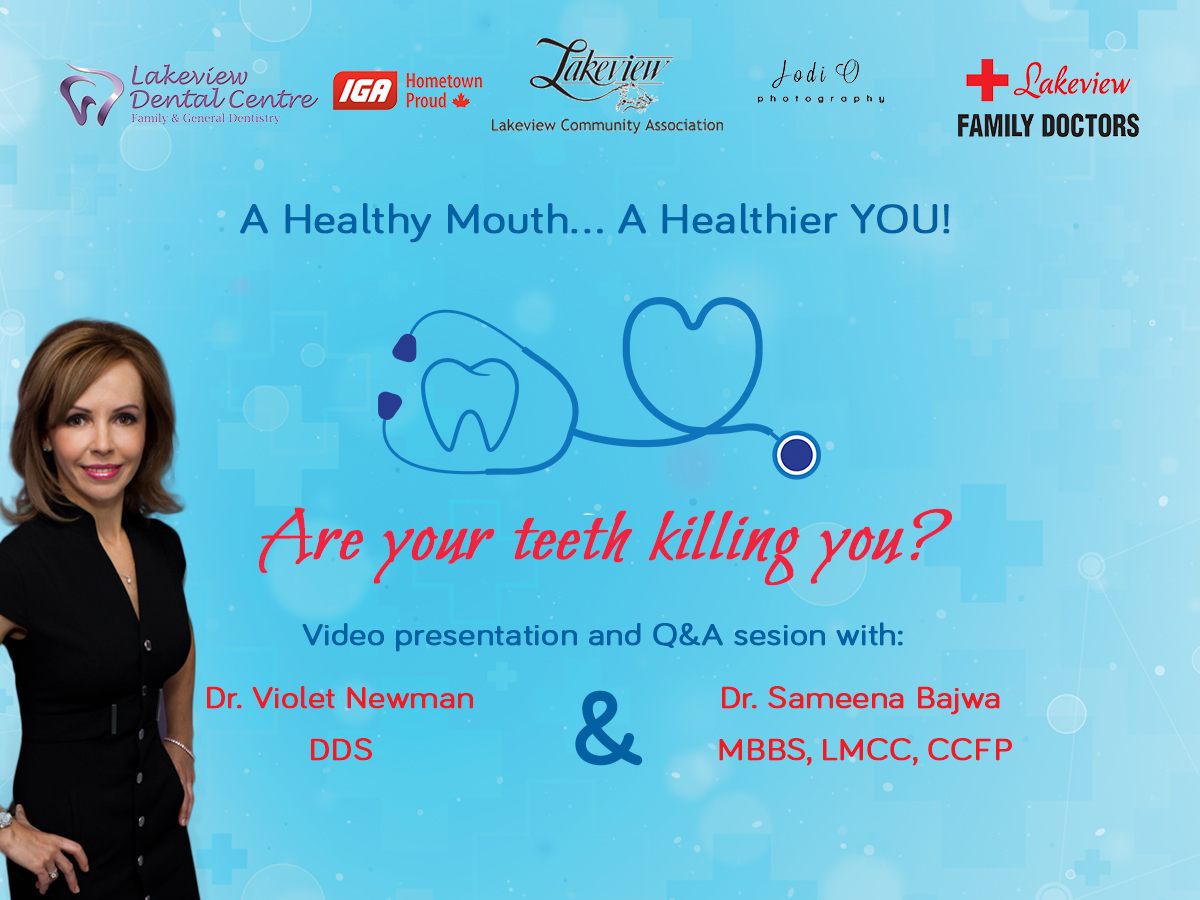 Set aside 2 hours from your time for a life changing event. Come on March 10 starting at 7.00 p.m. at Lakeview Community Hall and find out how your oral health can influence your general health and what you can do to be healthier.
Check in on Facebook here for the event and share this event with all your friends.
Here is the official trailer to "Say AAH! Fighting The World's Largest Cavity". We will watch it together and talk about it on a Q&A session after the movie. Both Dr. Violet Newman and Dr. Sameena Bajwa will be there to answer all your questions and concerns you have regarding gum disease, oral health, general health and the influence of oral health over your general health.
Are there any questions that are bothering you regarding oral health, gum disease, diabetes, general health, or any other inflammatory disease? If so, please submit you question to us and Dr. Violet Newman will answer you as soon as possible.