Get your new Philips Sonicare Toothbrush at the best price in SW Calgary!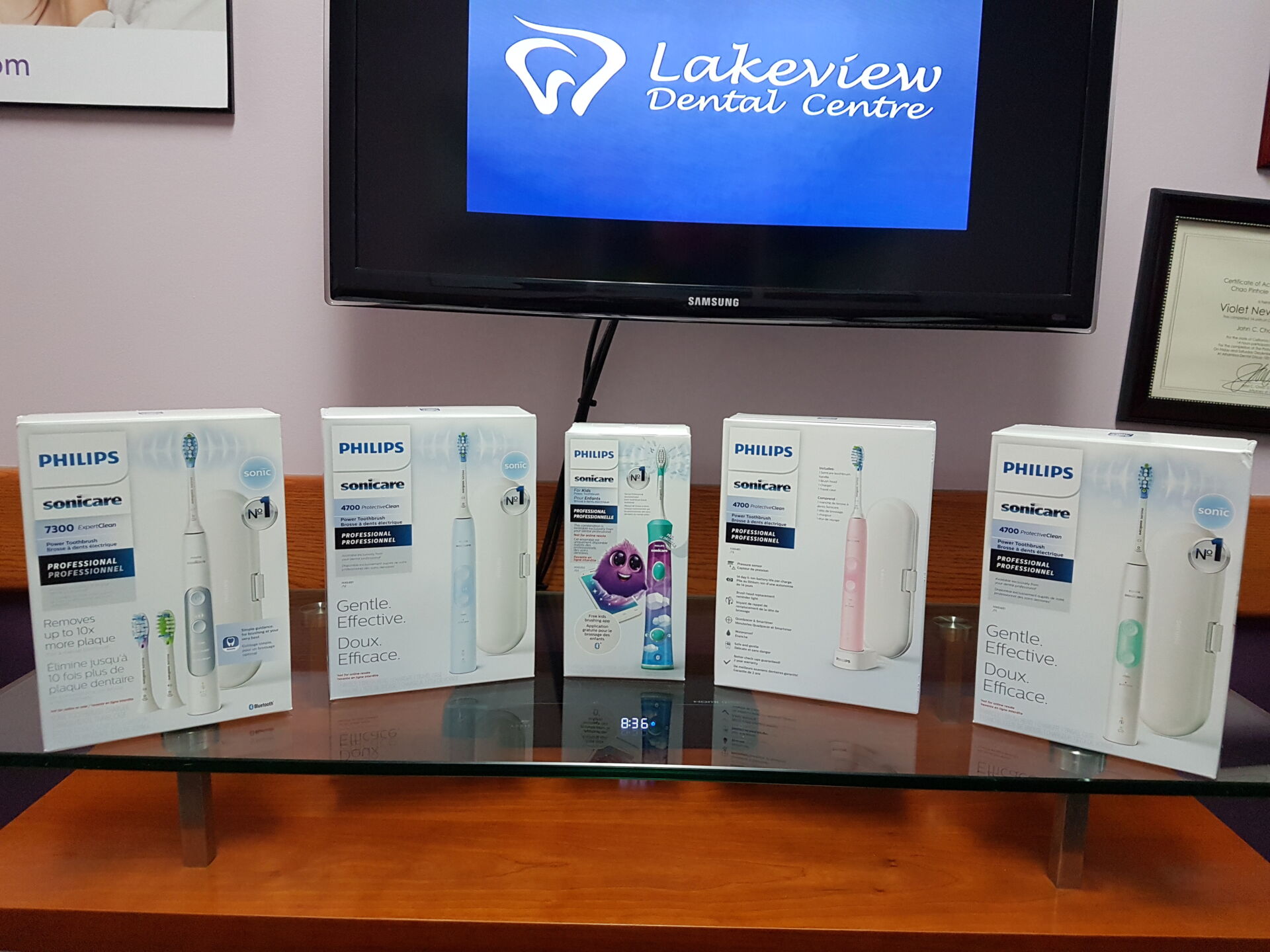 Let's start the winter with a Best Deal Offer!
Only Until December 19, 2019, you can benefit from the best price for the latest Philips Sonicare Toothbrushes!
Philips Sonicare for Kids $70.00 (instead of our regular price $80.00)
Philips ExpertClean 7300 $145.00 (instead of our regular price $197.00)
Philips ProtectiveClean 4700 $89.00 (instead of our regular price $119.00)
Experience the superior performance of Philips Sonicare ExpertClean, ProtectiveClean or the Toothbrush for Kids
Benefit from Philips Sonicare's advanced sonic technology
Sonic vibrations pulse water between teeth while brush strokes break up plaque and sweep it away for an exceptional daily clean.
You will get 2 or 3 cleaning modes, based on the model you select.
1, 2 or 3 brush heads that can remove up to 10x more plaque than manual toothbrushes.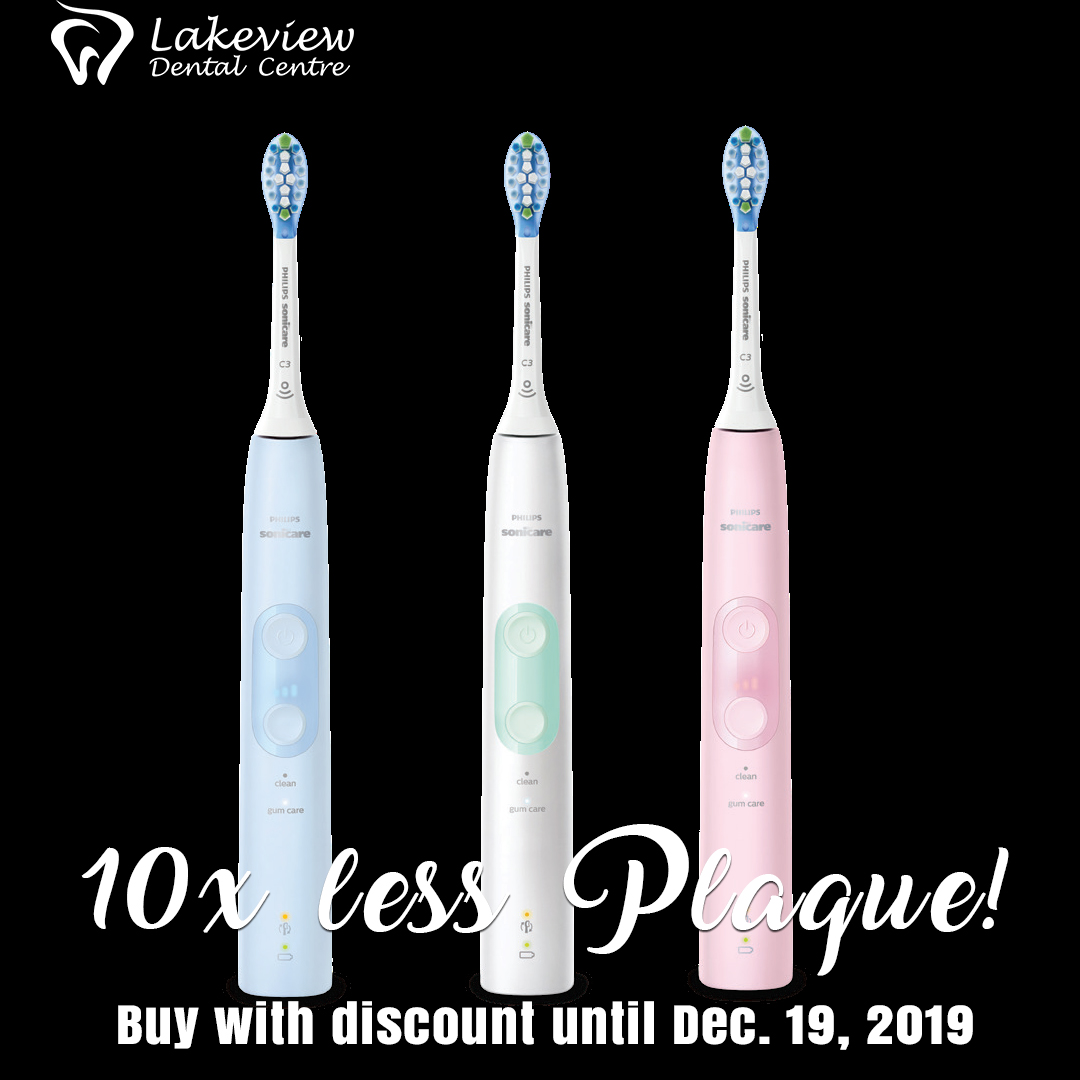 You can improve your gum health up to 100% more, and if you have healthy gums, your oral and general health will be improved if you will be diligent and consistent in brushing your teeth daily.
You will benefit from 2 weeks of battery life for all Philips Sonicare toothbrushes.
They are designed to clean gently and effectively, and if you connect them with Philips Sonicare App for Kids or for Adults, you will be able to monitor and see the results of your daily routines. Kids will also have a nice game they can play while learning about teeth and how to brush. You can easily download these apps from Google or the App Store.
With the ExpertClean and ProtectiveClean, you will also benefit from brush head replacement reminders.  This means that you will have smart sensors monitor your brushing pressure and usage to remind you when to replace your brush head
This pressure sensor gently pulsates the handle to let you know when you're brushing too hard to protect your teeth and gums
You will also benefit from 2 or 3 cleaning modes:
 Clean mode gently and effectively removes plaque, for 2 minutes brushing.
 Gum Care mode adds an extra minute of reduced-power brushing to gently massage your gums, improving gum health
 Deep Clean mode is for extra cleaning. The unique motion of the brush head in this extended three-minute mode is more powerful than any other mode. Brushing time is 3 minutes
Also, all Philips Sonicare ExpertClean or ProtectiveClean Toothbrushes includes travel case and compact charging base.
How many brush heads you get with every toothbrush?
For the Philips Sonicare ProtecticeClean, you will get 1 Premium Plaque Control brush head.
For the Philips Sonicare ExpertClean, you will get 3 brush heads. You will get 1 Premium Plaque Control brush head, 1 Premium Gum Care brush head and 1 Premium White brush head.
And for the Philips Sonicare for Kids toothbrush, you will get 2 brush heads,  1 Standard brush head and 1 Compact brush head.
We have a limited number of Philips Sonicare Toothbrushes, so if you want to get one while you can still benefit of the discount price hurry up and call our dental office in SW Calgary, Lakeview Plaza and let us know which one we should save for you.
 How can you buy a Philips Sonicare Toothbrush?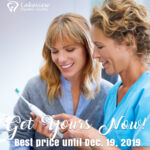 To buy one of the Philips Sonicare Toothbrushes, you need to call our office at (403)-242-5900 or chat with us on Facebook Messenger here. 
You will let us know which one you want and we will save it for you, till you will come to our dental office in Lakeview Plaza, SW Calgary, on 104, 6449 Crowchild Trail SW Calgary, Alberta T3E 5R7. ( To get directions, click here ).
You can pay cash or with a credit or debit card when you come to pick your new toothbrush.
Our office hours are: Monday, Wednesday from 11.00 am to 7.00 pm, Tuesday, Thursday from 7.00 am – 3.00 pm, Friday from 8.00 am – 2.00 pm ( reception only ).
Take care of your teeth, brush 2x a day, floss and come for regular dental cleanings to prevent major oral or general health problems.