Important event for Lakeview Community and all Calgary

This March we want to create a special event in the Lakeview Community in SW Calgary, everyone is welcome to attend and learn how to live a better and longer life!
We all know that our mouth is not a separate part of our bodies, but an integrated and important part in our bodies. Though some people tend to ignore their oral health and other specialists see oral health issues as being mostly independent from your general health, this is not the case.
Your oral health problems are general health problems, because an inflammation in your oral cavity, if not treated and ignored, will certainly cause other health issues.
We invite you all to gather together for a discussion about the importance of oral health over your general health.
On March 10, 2017 starting at 7.00 P.M. at Lakeview Community Hall we will take 1 hour to watch "Say Ahh!"video, the world's first documentary on oral health, which explains the connection between oral and systemic health using a patient-friendly, informative approach. After the video presentation we will take some time to listen to your questions and concerns regarding your oral health and general health and the connection between them.
Both Dr. Violet Newman DDS from Lakeview Dental Centre in Calgary and Dr. Sameena Bajwa MBBS, LMCC, CCFP, DIP OBST(SA) from Lakeview Family Doctors in Calgary are very happy to answer your questions.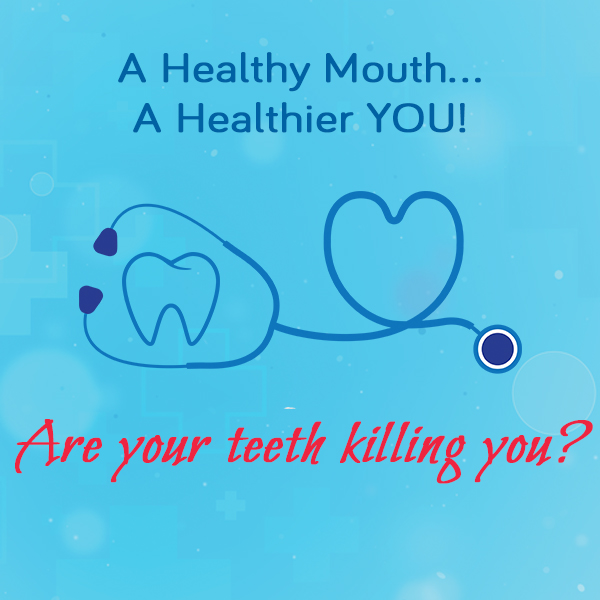 This event is intended to encourage us as community to pay more attention to our health and to start to see our body as a system that works for us. The most effective way to keep healthy is to prevent disease before it occurs. Also we want to take this opportunity to ensure you that in our community, Lakeview in the SW of Calgary, we will do our best to work together as dentist and family physician for your main interest, your Health!
We invite you to come to this event, along with all of your friends and family, as we care about you and your overall health.
This is a FREE event which offers you vital information about the major influence of oral heath and gums health over your whole body.
The event is brought to you with the help of few people and companies that consider your health to be very important. We want to thank Dr. Bajwa for the time and effort she put into this event. We also want to thank the Lakeview Community Association for allowing us to use the Main Hall and for our community President, Geoffrey Vanderburg, that will honor us with his presence for this event. We are very thankful to the Lakeview IGA who generously offered some great treats during the event. And last but not least, many thanks to Jodi O. who will be taking the time to attend this community event and will capture our event memories with some great photographs.
We look forward to seeing you on March 10, at 7.00 P.M. at Lakeview Community Hall, Calgary for this great event with Dr. Violet Newman and Dr. Sameena Bajwa
You can find out more about the event on Facebook here. Please invite friends and family to the event using Facebook.
Here you can see a short trailer the video we will watch together.

We also encourage those who already have some questions regarding oral health, gum disease, periodontal disease, heart attack, stroke, diabetes, oral cancer or other systemic health issues, to please fill in this form and we will try to answer to your questions at the event or in a new article here on our blog with dentistry tips. All the information you share with us is confidential and we will never share your information to anyone else. If you would prefer a private discussion with Dr. Newman, we welcome you to our office any time, just call Allison to set an appointment at 403.242.5900.