Total Oral Health & Botox Complimentary Information Session – with Dr Violet Newman on January 25, 2020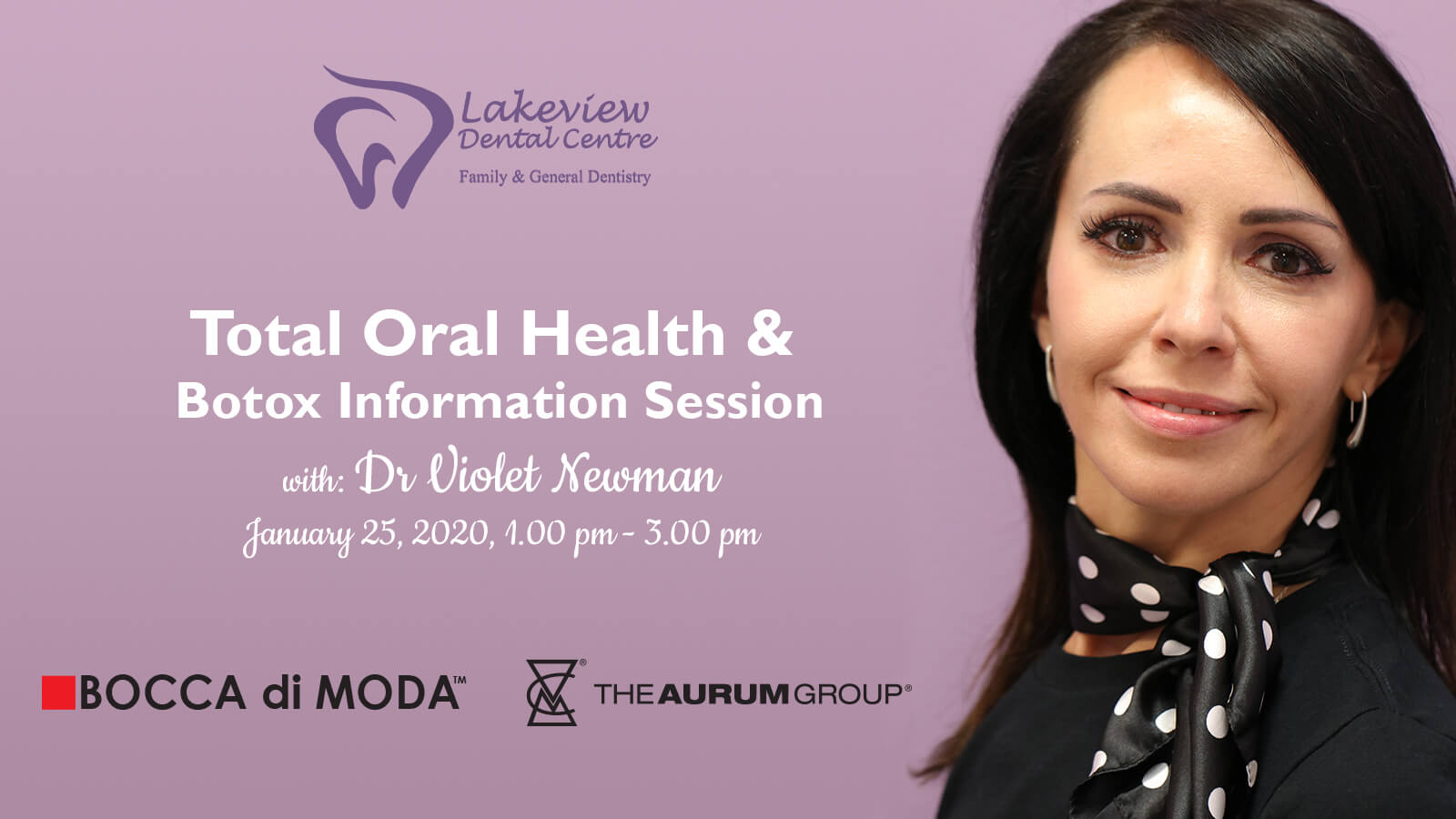 Do you suffer from headaches, migraines or jaw pain? Do you grind your teeth? Are you looking for more information regarding your facial rejuvenation options? Have you ever wondered about Dental Implants?
Did you know that Botox has been used in medicine, in the field of Ophthalmology, since 1989, and can be used to safely treat several medical conditions?
Together with Dr. Violet Newman, of Lakeview Dental Center, Bocca di Moda cordially invites you to attend our Complimentary Total Oral Health and Botox information session hosted at the Aurum Group Dental Laboratory.
When: Saturday Jan 25, 2020 from 1pm–3pm
Where: The Aurum Group – 115 17th Avenue SW, Calgary, AB
Topics of discussion include:
Cosmetic Applications for Botox
Clinical Applications for Botox
Bocca di Moda's Dental Jewelry
Dental Implants and Dentures
Smile Design – Smile Trial
Refreshments will be provided.
RSVP is required as there is Limited seating available.
Please confirm your attendance before January 20, 2020, calling at 403.242.5900 or by e-mail at info@lakeviewdentalcentre.com
Check our Event on Facebook here!