What should you do about Covid19 Coronavirus?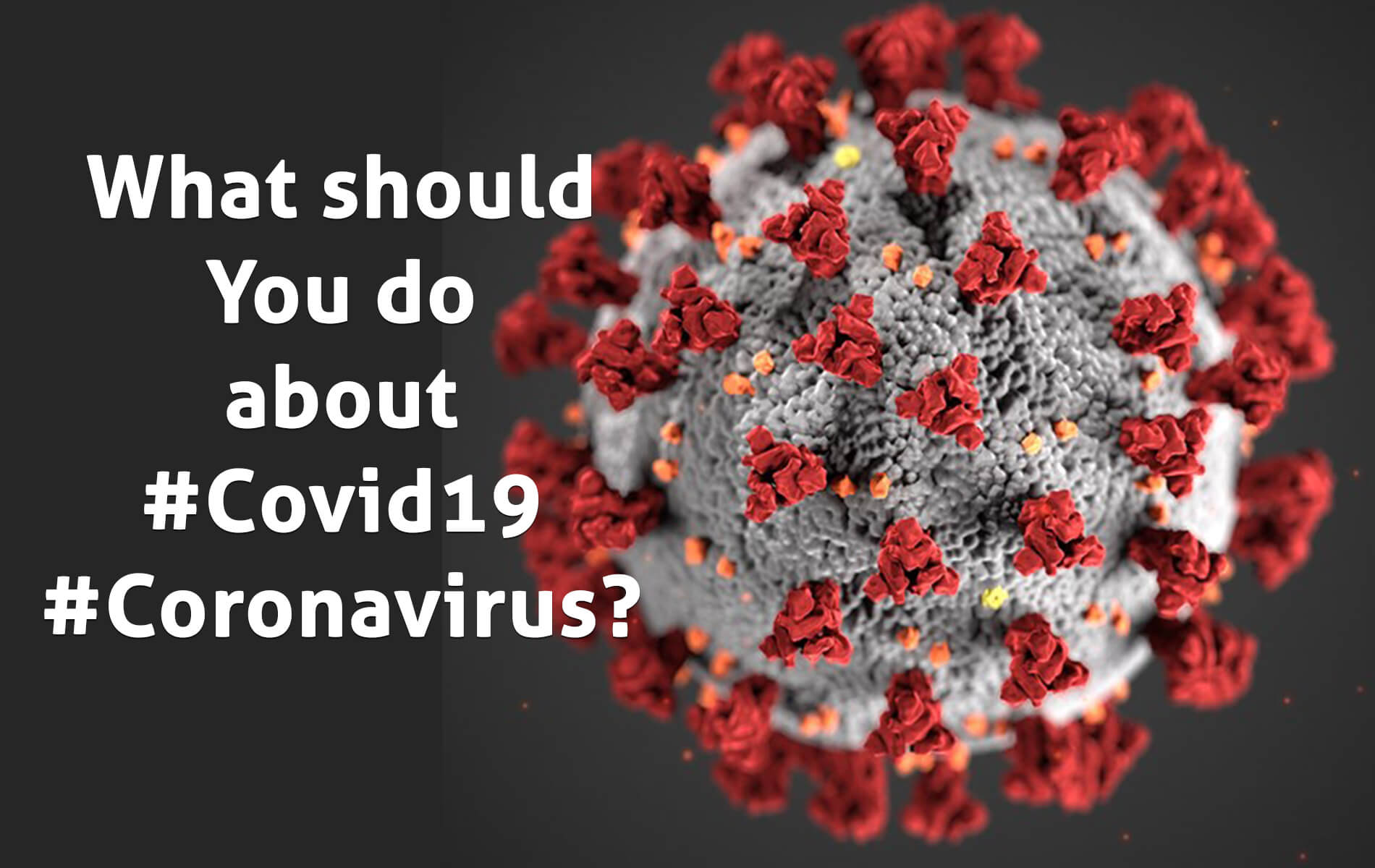 -> 1 Stay informed from right authorities and do not panic. Check these 4 most important Authorities in this area
-> 2 Wash your hands often for more than 20 seconds with soap and water or use hand sanitizer if there is no option to wash your hands #SafeHands Check this video from World Health Organization to see exactly how to wash your hands properly!
-> 3 Do not touch your eyes, nouse or mount with dirty hands  See the video below explaining why.
-> 4 Keep your distance from others – about 2 meters or more and avoid public gatherings 
-> 5 IF You are currently experiencing ANY of the following symptoms:
Fever
Cough
Shortness of breath
Difficulty breathing
Sore throat
Immediately self-isolate and call WHS(1-855-450-3619) or Health Link 811 at the first sign of symptoms. Call from home before going to a health care facility, unless severely ill.
If you are severely ill and in need of immediate medical attention, then call 911 and inform them that you may have COVID-19.
-> We would also encourage you to keep a journal with people and places you visit, so in case any of them get infected, you will know if you were around or not. And if you get infected, you will know who else was near you lately, and you will be able to protect them and announce them. 
Also, take care of your immune system and be kind to other people. Stop hoarding for food or cleaning supplies; this will be available even in case of a total lockdown like in Italy.  To read more about how to strengthen your immune system check our article about it here.
Remember to floss and brush your teeth regularly, as this is one of the first preventive measures we can do to prevent inflammatory diseases. 
Stay safe and try to stay home as much as possible for your safety. 
How about Our Dental Office in SW Calgary?
Starting immediately, March 18, 2020, our office will only serve dental emergencies! If you have a dental emergency we take every precaution to ensure the safety of our patients and our staff, disinfecting and cleaning protocols for all common areas in our office, before, during and after dental treatments. We recommend that you call at (403)-242-5900 and let us know if you are struggling with any dental emergency.
If you have a dental emergency we can still serve you, but for any other type of dental treatments, we will help you reschedule when things will get back to normal.
We do this to comply with today's requirements from the Alberta Dental Association and College as posted here.
If you need to self isolate yourself, or you are just spending more time at home, think of how you can use this time to grow and develop. Learn something new, have some fun, call your friends and family. Find creative ways to make this time fun and something you will look back at as some time well spent. Remember you are a model for the next generation so use this time wisely, be creative and use this time to grow yourself and help others.  
Stay safe and stay healthy! 
#LakeviewDentalCentre Team